TRE Performance -
Mustang 96-04 4.6 Mid-Length Headers and Mid Pipes
Bassani Exhaust is dedicated to building products that meet strict quality standards. They follow exacting guidelines during manufacturing in order to insure that you receive a quality, reliable product every time. We promise to do everything in our power to insure that your experience with Bassani Exhaust meets or exceeds your expectations.
Browse Mustang 96-04 4.6 Mid-Length Headers and Mid Pipes
Products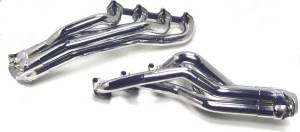 Description:
Bassani has over three decades of design experience and maximum performance, Bassani has learned what works and what doesn't. They have the ability to develop product designs to optimize...
More Details »
FREE SHIPPING ON ALL BASSANI EXHAUST
---