TRE Performance -
Mini Cooper Sprintex Superchargers
TREperformance Mini Cooper Sprintex Superchargers Twin Screws Blowers - TREperformance.com sells new Sprintex superchargers and supercharger systems from Sprintex Superchargers. Please choose your vehicle below.
Browse Mini Cooper Sprintex Superchargers
Products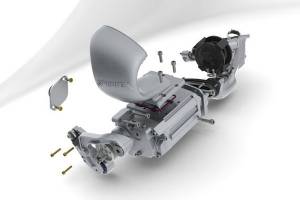 Description:
This is a Sprintex Supercharger System for the Mini Cooper S 2002-2008 which will get you 22% more horsepower; 162 WHP stock to 197 WHP supercharged and 19% more torque; 142 lb/ft stock to 169...
More Details »
FREE continental USA ground shipping on ALL Sprintex Supercharger Systems!
---