TRE Performance -
Chrysler Top End Engine Kits
We carry top end kits featuring both Air Flow Research and TrickFlow Specialties.
Browse Chrysler Top End Engine Kits
Products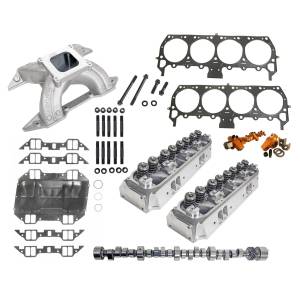 NEW!
Description:
Carefully tuned by Trick Flow engineers to deliver optimum horsepower and torque on a big block Mopar, this PowerPort top-end engine kit saves you cash and takes the guesswork out of designing a...
More Details »
---