TRE Performance -
Whipple Superchargers
Whipple superchargers from TREperformance. We sell new whipple superchargers and supercharger systems from whipple chargers for many Ford/Chevy/Hemi vehicles. Please choose a category below.
Select a Sub-Category
Whipple Superchargers
Featured Products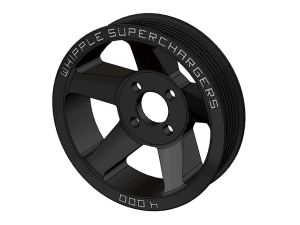 NEW!
Description:
Every Whipple Supercharger pulley is made of 6061-T6 billet aluminum and anodized for wear and environmental protection. Each pulley is engraved with the running diameter size and state-of-the-art...
More Details »
---